The second edition of the EOSC-Hub magazine features an interview with Alexandre Bonvin explaining how WeNMR builds on EOSC-Hub resources to serve a worlwide community of researchers in structural biology and life sciences. WeNMR is operating as a thematic service provider in EOSC-Hub.
The WeNMR portals cover different area of structural biology such as NMR structure calculations and data analysis (e.g. the AMBER, Xplor-NIH and FANTEN portals), the fitting of structural models into cryo-EM maps (PowerFit), the analysis of mass spectrometry cross-links (DisVis) or the integrative modelling of biomolecular complexes (HADDOCK). The tools are powered by High-Throughput Compute capabilities provided by the EGI Federation and enhanced with software components developed by the INDIGO DataCloud project.
In this interview, Alexandre Bonvin gives answer to the following questions:
What are the main research goals of the WeNMR community?
How many people are involved in WeNMR?
What are the services that WeNMR provides, or wants to provide, to this collaboration?
What are the computational challenges?
The EOSC is being set up to be Europe's virtual environment for all researchers to store, manage, analyse and re-use data for research, innovation and educational purposes. How will you interact with this environment?
How do you imagine your field in ten years?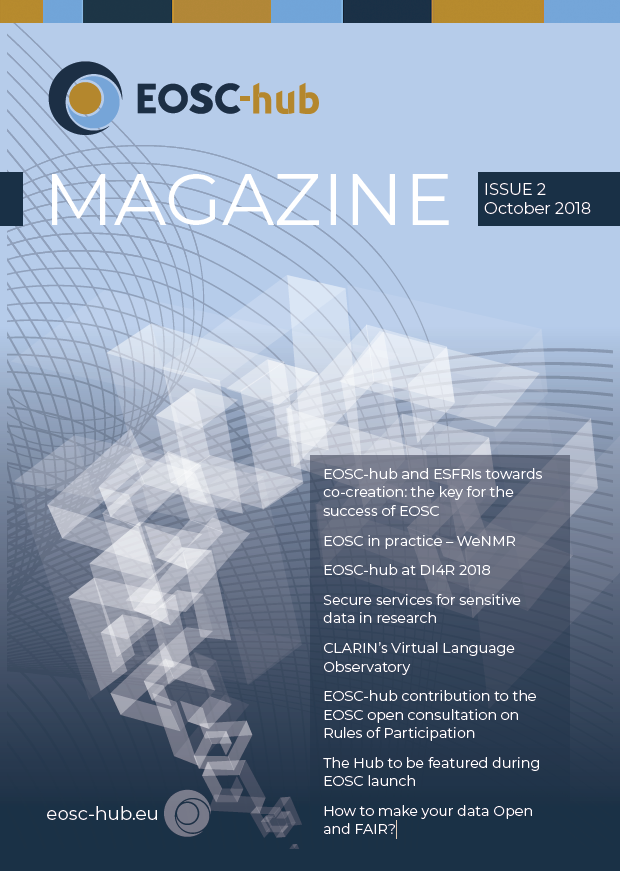 EOSC-hub is an European Union's Horizon 2020 project that brings together multiple service providers to create the Hub: a single contact point for European researchers and innovators to discover, access, use and reuse a broad spectrum of resources for advanced data-driven research. For researchers, this means a broader access to services supporting their scientific discovery and collaboration across disciplinary and geographical boundaries.
---