Our HADDOCK web portal passed today the cap of over 200'000 served docking runs since June 2008. 40% of those have run on EGI / EOSC-Hub e-Infrastructure HTC resources, not to forget the strong support from the Dutch e-Infrastructure resources from SURFSara and Nihkef where about 70% of our jobs are running.
HADDOCK is one of the flagship software in the H2020 EU Center of Excellence project BioExcel.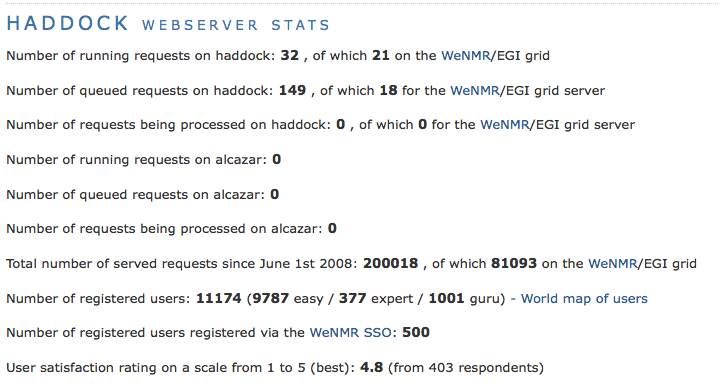 Our HADDOCK portal now counts over 11'000 registered users from over 95 different countries worldwide.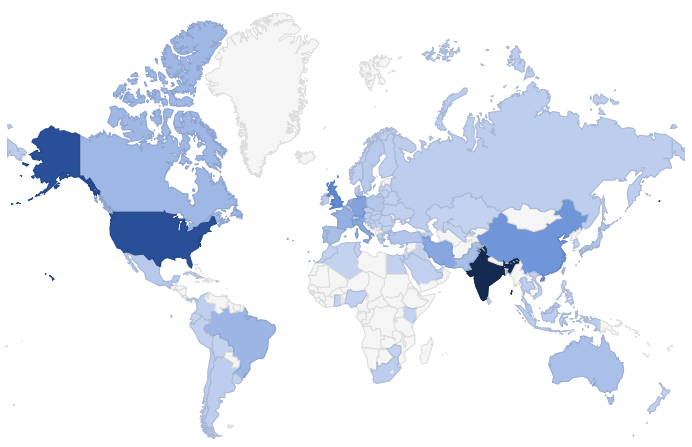 ---