Protein-protein docking
Back to main best practice page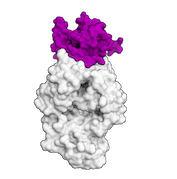 Best practice guide
As the name HADDOCK (High Ambiguity Driven protein-protein DOCKing) suggests, HADDOCK was originally developed for docking of proteins. Nowadays HADDOCK belongs to the state-of-the-art software in the protein-protein docking field, thus protein-protein documentation is the most comprehensive one. You can read more about protein-protein docking in following sections:
---
---
---
Default settings are optimal for protein-protein docking, however one can still modify parameters, such as number of generated models.
More about optimal settings for different docking scenarios can be found here.
---
A special section about docking of mutations with HADDOCK is dedicated in the frequently asked questions page.
Any more questions about protein-protein docking with HADDOCK? Have a look at our HADDOCK bioexcel forum hosted by

. There is a very high chance that your problem has already been addressed.